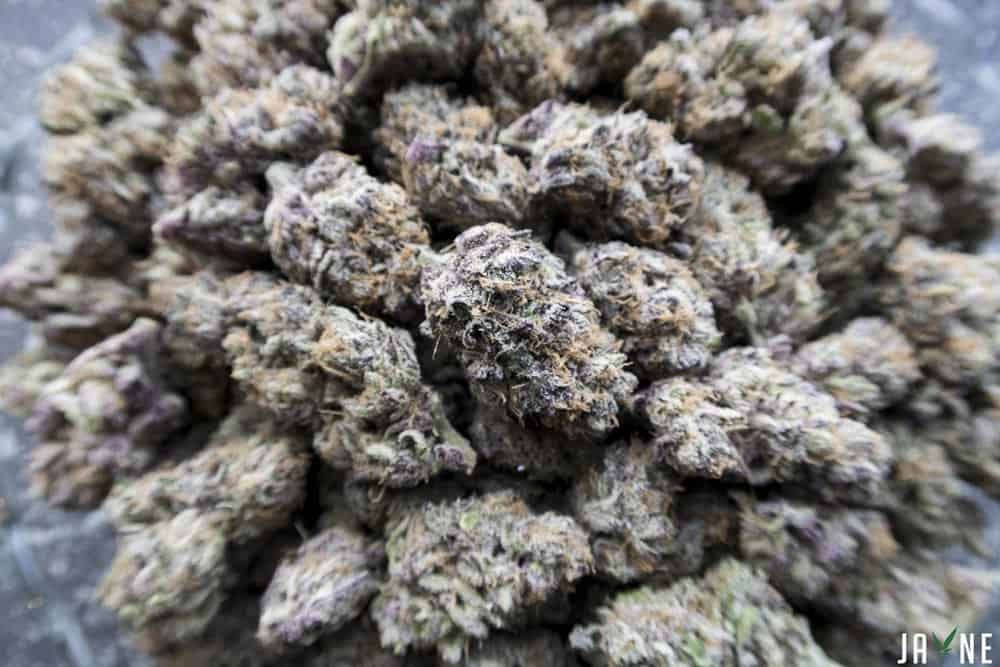 Silver Tip by Bull Run Craft Cannabis | Strain Review
This Oregon Cannabis Farm Struck Gold with the Silver Tip
We are incredibly excited to be reviewing one of our favorite new cultivars today, the "Silver Tip" from Bull Run Craft Cannabis Farms. We enjoy this cultivar so much that we decided to make it our Cause of the Month for May, with $1 from each gram sold going directly towards the Cascadia AIDS project.
At a first glance all the hallmarks of exceptionally grown strains are there: nugs are tight but break apart well; flower is dark purple at first glance with some green, good trichomes peek out from underneath every leaf.
Strain Genetics
Thanks to its deep purple color many may initially suspect it to be an indica, which is, in part, correct genetically speaking. That's right: one of the parents here is a Grandaddy Purple, the famously dark-hued indica known for its sedating effects.
The key to understanding this unique cultivar, however, isn't hidden in the deep purple hues that immediately catch your eye.
Light, lime green leaves weave throughout the flower in abundance, alternating with the dark purple in perfect harmony.
This is the presence of the Super Silver Haze (SSH) parentage at work, a sign that there's more to the cannabis flower than its stony purple would suggest.
Many of you will likely recognize that name owing to the fact that SSH (Northern Lights #1 x Skunk x Haze) is one of the most widely enjoyed sativas in the world. Bred by legendary grower Neville Schoenmaker, it's won the High Times Cannabis Cup for three years in a row.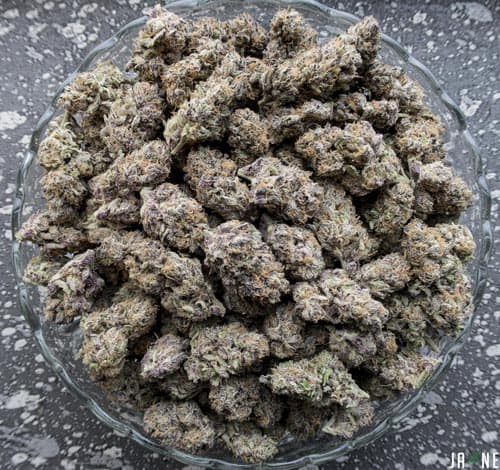 So what's the Silver Tip got in store for us?
The cultivar farmer at Bull Run, Big Steve, had this to say for users:
"Be prepared to lock it down on the couch after an engagement unless you're a seasoned pro like me."
Bring it on, Steve.
Silver Tip Specs
Visually the flower is arresting: it's so completely satiated in trichomes and kief that it nearly sparkles, with the rich color gradation to match.
THC percentage comes in at 22.94% with a terpene count of 2.31%.
A glance at the terpene-rich profile reveals beta-Myrcene as the most prominent terpene (53.8% of overall terpenes), with alpha-Pinene coming in at 12.6% of the terpene content overall.
It's nearly picture perfect, the end result of a long labor of love. Grown indoors using only natural growing materials approved by Certified Kind, the Silver Tip is hand-picked before being aged in glass jars at Bull Run in Boring, Oregon.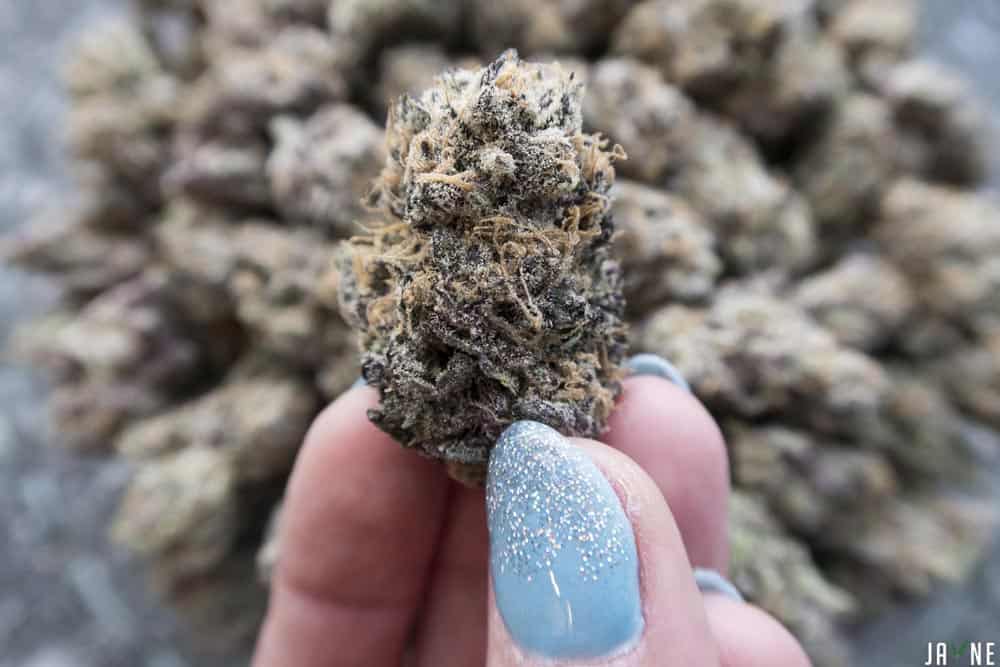 Flavors & Aromas
An initial whiff reveals a slight earthy muskiness followed by a light finish—citrus and berries. Notes of grape and lime perfume each frosty nugget perfectly, an incredibly inviting aroma that becomes even more powerful when ground up.
Lighting up surprises me: the taste is unpredictably spicy on the initial note! The next flavor is piney, floral, almost lavender-like, cascading into a berry flavor on my tongue. The ease with which it smoked was as smooth as butter on warm pancakes.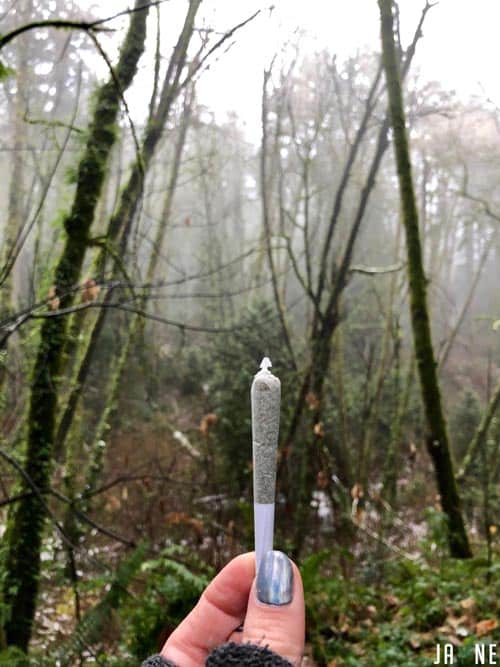 Silver Tip Effects
The first feeling to come is a hint of stoniness in the eyes, the first sign the indica is creeping up…but lo and behold! The haze makes its way onto the scene in full force soon enough.
It's a high that feels warm, calm and euphoric, almost as though I'm being swaddled tightly in a warm blanket. Ideas are novel and my imagination seems boundless. I'm recklessly giddy, giggling at seemingly nothing around me just because I can.
The folks at Bull Run know how to grow remarkable flower, and the Silver Tip cultivar is proof of that.
This is a beautiful cannabis strain that I'd highly recommend for anyone, particularly those who suffer from depression or anxiety, ADHD or migraines.
It's a great feel-good smoke through and through that isn't heavy on the body, a gentle and mellow heady effect that's deeply calming yet functional.
Happy smoking, everyone!