Here's what's going on in Portland!

Our Dispensary Likes to Have Fun, and You're Invited!
Check our complete calendar of events at Jayne -. we always have something happening from vendor events, free BBQ's, special in-house promotions, community events, charity drives and more.

2.7-2.9 ONE MOTO EVENT JAYNE SPECIALS!!
February 7 @ 8:00 am - February 9 @ 5:00 pm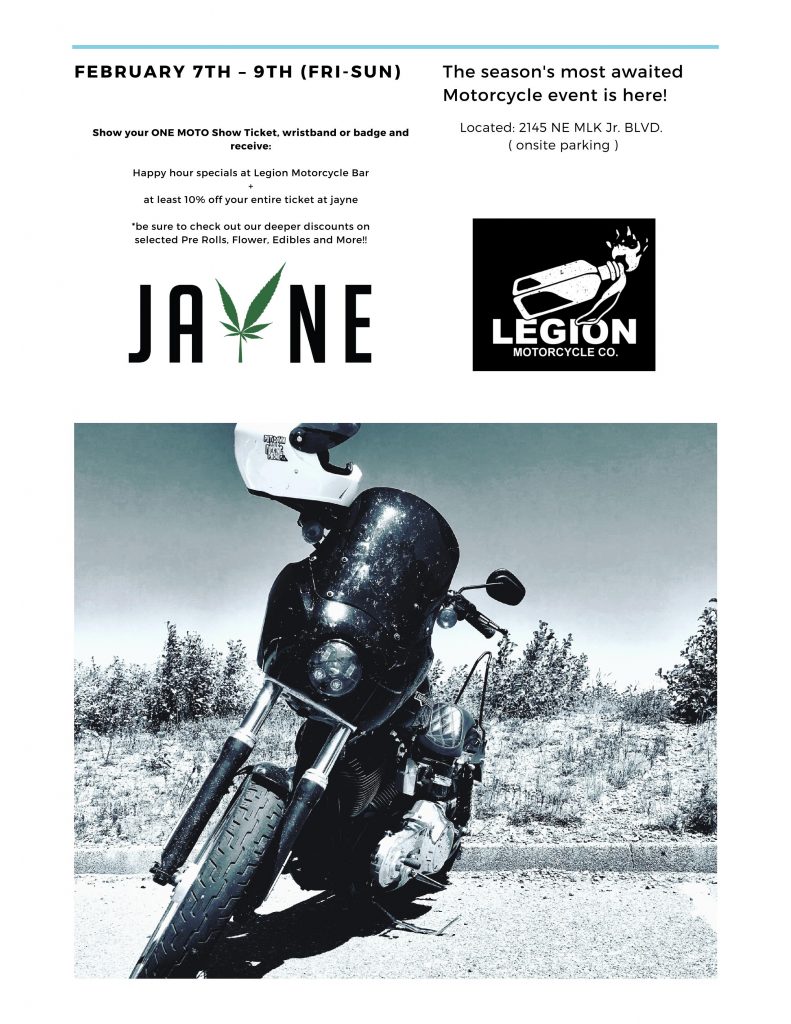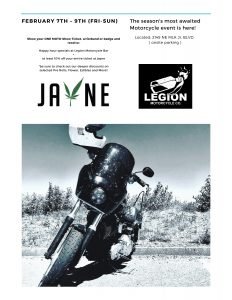 Show your ONE MOTO Show Ticket, wristband or badge and receive:
Happy hour specials at Legion Motorcycle Bar
+
at leat 10% off your entire ticket at jayne
*be sure to check out our deeper discounts as well on selected Pre ROlls, Flower, Edibles and More!!